Demoniak3D Suffocate Benchmark SB01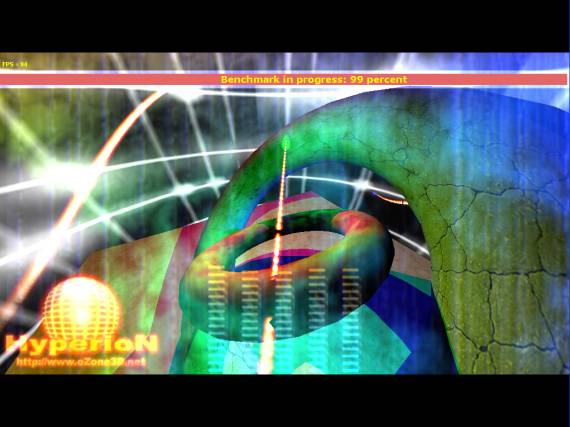 Download

Download Suffocate SB01 - win32 installer - (6925k)

Version: 1.0.0 - Release date: Sept 27, 2005





Suffocate SB01 Source Code - zip package - (4696k)

Version: 1.0.0 - Release date: November 3, 2005





For any bug report or feedback, please send an email to feedback [AT] ozone3d [DOT] net and add "[DEMO FEEDBACK]" to the subject.

Recommended configuration:

Operating System: Windows XP SP1 or SP2
Processor: Pentium III or AMD Athlon and up processor - 800 MHz and up.
Memory: 256M RAM and up
Graphics Controller: ATI Radeon 9700 and up (with the latest Catalyst drivers) or GeForce FX 5200 and up (with the latest Forceware drivers)
Resolution: 1024x768 - 32 bits/pixel
Description

Suffocate SB01 is a general benchmark. It has been first developped for the performances and non-regression tests of Demoniak3D. SB01 exploits volumic shadows (the so called stencil shadow volumes), particles, LUA scripting code (the bench keystone!) and sound synchronized with graphic effects.
Suffocate measures performances with two values: the number of frames that have been rendered during the bench process duration and the average FPS (Frames Per Second).
This demo requires an OpenGL 1.2 compliant graphic controller.
Results
P4 3.6GHz - Motherboard Gigabyte 81915P - 1024Mo DDR 400 - MSI nVidia 7800 GT 256M PCIE - Drivers Forceware 78.01 - WinXP sp2
| | |
| --- | --- |
| 7844 / 130 | | |
P4 2.6GHz - Motherboard MSI Neo 875P - 1024Mo DDR 400 - Sapphire ATI Radeon 9800 Pro 128M AGP - Drivers Catalyst 5.9 - WinXP sp2
| | |
| --- | --- |
| 4475 / 74 | | |
Author Profile

| | |
| --- | --- |
| Author: | Jérôme 'JeGX' Guinot |
| Country: | Switzerland |
| Contact: | jegx [at] ozone3d [dot] net |
| Homepage: | www.ozone3d.net |