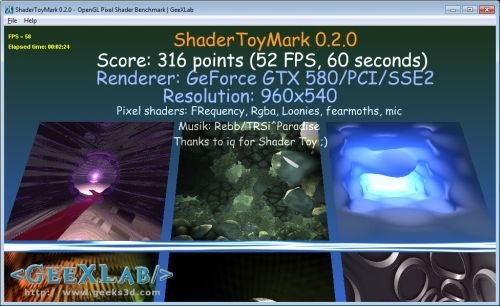 ShaderToyMark
The Demomakers' Benchmark
OpenGL, GLSL Pixel Shaders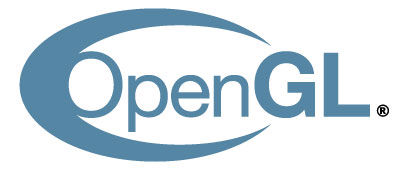 » Download
» What is ShaderToyMark?
» Comparative Table
Download

ShaderToyMark 0.3.0 - WinXP / Vista / Win7
What is ShaderToyMark?

ShaderToyMark is an OpenGL benchmark based on hefty pixel shaders. These pixel shaders have been written by demomakers and are available on iq's WebGL app: Shader Toy. ShaderToyMark is an application built with the GeeXlab demotool. Pixel shaders credits can be found HERE.
Benchmarking a graphics card with ShaderToyMark is simple: launch ShaderToyMark.exe, select your resolution, press the space key, wait for 60 seconds and read the score: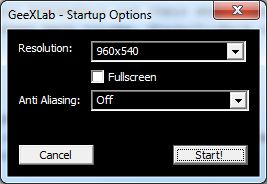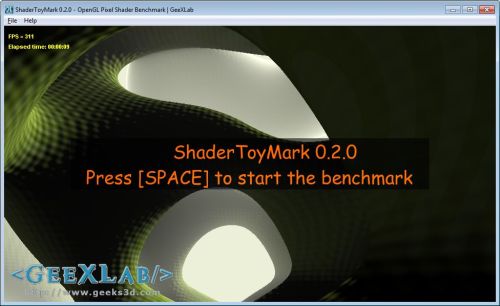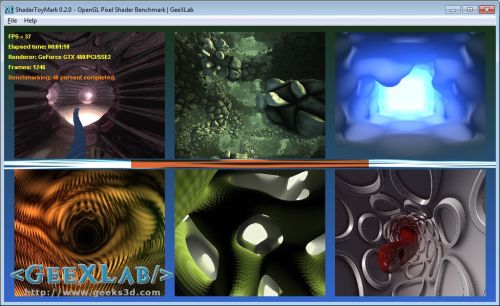 Comparative Table

The latest scores comparative table is available HERE.